This course prepares you for a successful career in the airline & aviation industry.
With the rules of air travelling undergoing a major shift, every passenger requires the assistance of trained airport managers and skilled professionals. Top airports and airlines always looking for trained professionals who can manage the services and maintenance unit, fixed base operations, airport transportation, catering, baggage handling, and transport scheduling. Keeping these demands in mind, Aptech provides you complete, in-depth training in all aspects of airport management.
On completing this course, you can work in any department of an airport or airline company in India and around the world.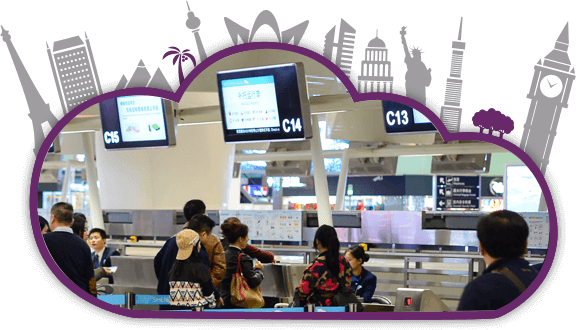 8 Months* ₹ 1,08,230 – 1,37,550*
| | |
| --- | --- |
| COURSE COVERS | |
The course provides professional learning opportunities by combining classroom lessons and practical learning sessions. You will also get trained in all aspects of aviation management – starting from in-flight experience to ground handling, baggage handling , people & resource management at the airport, to calculating fares and issuing tickets.
Airport & aviation operations
Passenger & baggage handling
Airport ramp management
Inflight service, safety & security
Ancillary services
Fares & ticketing
Presentation & communication skills
Grooming skills
Customer service
Interview skills
Personality development
| | |
| --- | --- |
| HOW TO JOIN/ ELIGIBILITY | |
To join this career-building course, you need class 12 or 10+2 in Arts, Science, Commerce or any other field. A 3-year diploma in engineering or other field, from a state board of technical education, is also valid.
If you are already an Aptech student, you can also join this course after completing the following course:
| | |
| --- | --- |
| COURSE HIGHLIGHTS | |
Gain in-depth knowledge of the principles & operational procedures of the aviation industry
Understand the roles and responsibilities associated with human resource at the airport, fuel-efficiency, elements of trim, and the functionality of the load sheet
Improve your presentation & communication skills
Quickly complete the course using fast-track option
Get 100% job placement assistance#
Gain job-skills for careers in passenger handling, airport operations and management
| | |
| --- | --- |
| JOB ROLES | |

Now, Aptech students can study on-the-go, right from their mobile phones!
Download Onlinevarsity, our learning app, that gives you instant access to interactive ebooks, video tutorials, chat with experts, industry articles, blogs & group discussions.