Students must have heard of institutes and training centres that offer air hostess training programmes. How beneficial are these classes? Is it required to join a training institute to become an air hostess or is it necessary to join such a course in order to be considered for a position as an air hostess?
It is not necessary to complete an air hostess or flight steward training course in order to be considered for this position! In fact, having completed 10+2 (any stream) is the minimal educational need.
Here's all you need to know about becoming an Air Hostess, including training institutions and courses, fees, income, criteria, and certifications.
How should one apply?
You are officially qualified to start applying for air hostess jobs after completing 12th grade schooling or equivalent from a recognised board! You can apply for a job by keeping an eye out for airline recruitment campaigns (in newspapers, online, and on television, for example).
Candidates will be chosen and shortlisted based on a variety of processes and tests, including a written test, an aptitude test, and an interview. The recruiting airline business will subsequently train the selected individuals! As a result, it is clear that no formal "air hostess training" is required to apply for this position. However, there is a catch.
Aspirants have three options for pursuing a career
Let's take a peek at what they're all about:
After 12th grade, enrol in air hostess training and seek a job.
Finish your education, get some training, and then look for a career.
Complete your education (if applicable) before applying for a job.
Is it possible to apply after 10th?
One of the most common inquiries students have is whether or not they may pursue or become an air hostess after 10th grade. No, no, no, no, no, no, no, no, no, no, no A 10+2 diploma in any stream (Science, Commerce, or Arts) with English as a subject is the minimal requirement for employment as an Air Hostess or Flight Steward. A 10+2 diploma is the minimum educational qualification. Airlines, on the other hand, usually prefer graduates or certificate holders. Airlines want graduates with a degree or diploma in subjects including hospitality, travel and tourism management, aviation, and aviation management (international and national both). Candidates must also meet the physical and medical standards outlined in the following section of the blog in addition to the above-mentioned educational requirements.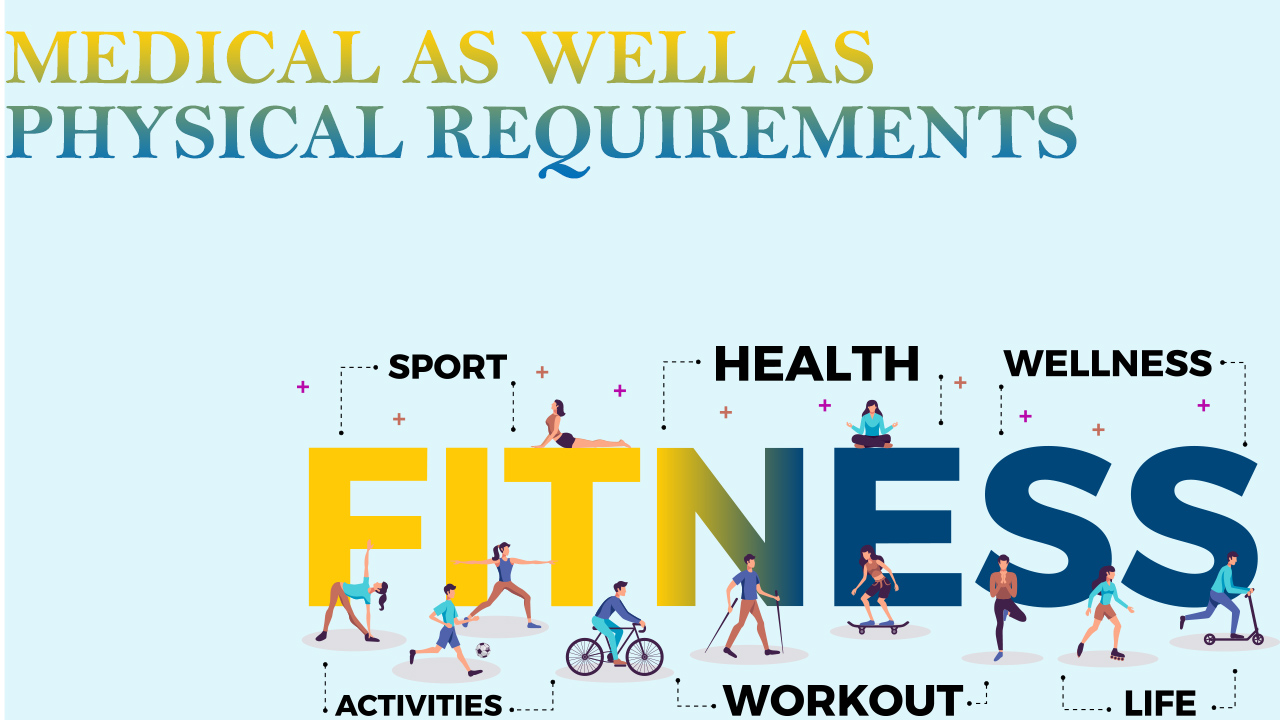 Medical as well as Physical Requirements
To become an Air Hostess, you must meet a standard eligibility condition. The following are the major physical standards set forth by airlines:
To become an air hostess, you must be at least 18 or 21 years old.
The candidate should be between 5′ and 5'2" tall.
The weight of your body should be proportional to your height.
There should be no obvious tattoos, piercings, or markings.
The candidate should be able to raise emergency window escapes and open emergency doors, as well as carry beverage or meal carts.
There is no history of mental disease.
A vision test is required to ensure that the candidate's far and near vision with glasses or contact lenses is at least 20/40.
When losses at 500, 100, and 2000 Hz are averaged, a hearing test with no loss on audiometry in the better ear is more than 40 DB.
The applicant must pass a DOT fingerprinting and drug test.
The following are the most important requirements for becoming an Air Hostess in India:
You must have finished 10+2 or equivalent from a recognised institution to work as an air hostess.
Candidates who have not completed high school must take the GED test, which stands for General Educational Development Test.
Candidates having a bachelor's degree in hospitality, travel, or tourism will be given priority.
Basic computer and arithmetic abilities can be extremely valuable.
A good command of the English language, as well as knowledge of another international language, is a plus.
The candidate must complete a 3- to 6-week training programme at the specific airline's base site.
After completing the official training programme, you will be able to obtain certification and a licence from an authorised agency that regulates all aspects of civil aviation in a certain country, such as the FAA (Federal Aviation Administration) in the United States.
Graduates (In Relevant Disciplines/Trades) are preferred by Airlines
Despite the fact that 10+2 is the minimum requirement for eligibility, airlines nowadays prefer Degree or Diploma holders with applicable certificates or degrees.
Airlines give precedence to individuals with a valid Bachelor's Degree or Diploma in related areas such as aviation, hospitality management, travel and tourism management, aviation management, and so on throughout the recruitment process.
So, if you want to boost your chances, you should earn a suitable Bachelor's Degree or Diploma! Sure, it'll take another two to three years to finish. However, it will improve your chances of being chosen! You can apply for an air hostess job after completing an appropriate degree or diploma programme. If you do well in the selection tests, the recruiter will choose you and train you!
Is it true that air hostess training programmes are completely ineffective? No, no, and no. To learn more, go to the next section —
Are there any Air Hostess Training Institutes or programs that work?
The quality of the institute determines the answer. Some institutes are better than others. However, some of them are excellent.
Following such programmes at a reputable institute can assist you in developing important air hostess and cabin crew skills. To some extent, this knowledge will be useful during the selecting process.
Some training centres are also noted for having a high placement rate. Assistance with job placement is a positive thing. If you want to find a job and avoid the fierce competition, you can enrol in one of these institutes and hope for the best!
So, theoretically, there's no reason to take such training classes if you don't want to! An appropriate Bachelor's Degree or Diploma (combined with a 10+2 pass criteria) will suffice to assist you in obtaining employment (assuming that you pass the selection test).